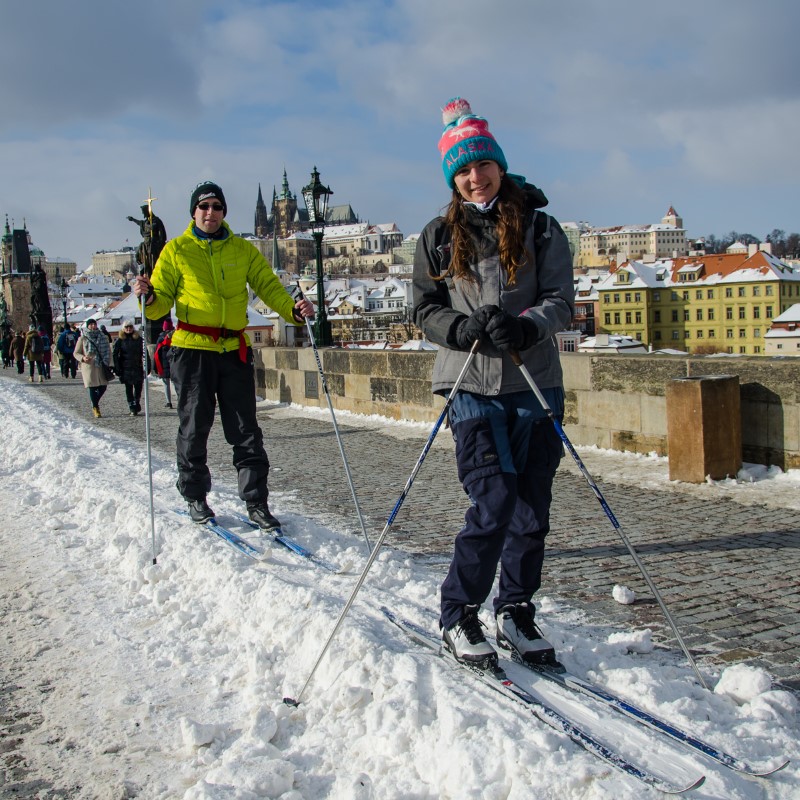 Written by local experts Adriana & Matěj
Adriana and Matěj Halouskovi are travel bloggers behind the successful blog Czech the World.
Matěj was born in Prague and has lived here his entire life and Adriana moved here 6 years ago.
We have traveled to more than 60 countries, but if we could tell you what place we know the most, it is our city.
In this article, you will find all insider practical tips about Prague Airport from Czech native guide. Transfers to the city center, departures, arrivals, car rental, hotels. All you need to know!
Prague Airport practical information
Airport Code: PRG
English Name: Václav Havel Airport Prague
Czech Name: Letiště Václava Havla Praha
The airport is open 24 hours.
Free unlimited WiFi is available at the Airport. Connect to the "prg.aero-free" network.
Terminals:

Terminal 1 – for flights outside Schengen Area
Terminal 2 – for flights within Schengen area
Terminals 3 and 4 – for private and military flights
Transfers from Prague Airport to City Center
There are basically 3 different transfer options you can choose from – private/shared shuttle, taxi or public transport.
Private or Shared transfers from airport to city center
Prague Airport Transfers is the best shuttle company operating from the airport to the city center.
Provides better quality transfers and is more reliable than Uber or any other taxi or public transport.
Your driver will wait for you with an orange sign with your name right at the terminal exit even if your flight arrives late or early.
All drivers are fluent in English and some even speak other languages like German or Russian. If you need a driver, who is speaking some language, let the company know while making a reservation.
You have to prebook this transfer on their website: Prague Airport Transfers.

Taxi from airport to city center
Taxi drivers in Prague are quite infamous for ripping off tourists. Therefore I don't recommend just hiring a random taxi driver upon leaving the airport terminal.
I highly recommend using Uber in Prague. It's cheaper and you will not get ripped off.
You can order your ride while waiting for your luggage using free airport Wi-Fi.
The waiting time is usually between 5 – 15 minutes, but it could be 30 minutes in rush hours.
Fares to the city center are approx: UberX 400 CZK (€16.5), Uber Select 500 CZK (€20.6), Uber Black 800-900 CZK (€32.9–37.1). Fares could be little bit higher during rush hours.
UberX is the best options for travelers, who don't have a lot of luggage. If you have larger checked-in bags, you should consider taking Uber Select. Uber Black is for business customers, who demand decent cars.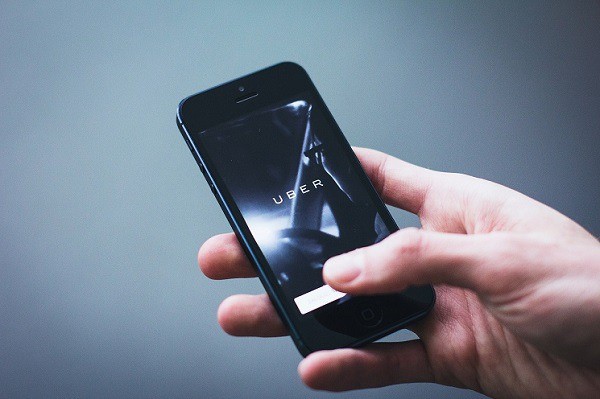 Public transport – Airport Express
If you prefer budget option, you can opt for public transport – Airport Express bus line. The bus stop is situated directly at the exit from both terminals.
The fastest public transport from Airport to Prague Main Train Station
Fare is 60 CZK (€ 2).
The ride takes approx. 30 min. (could be 45 min. in rush hours).
Daily in 30-minute intervals
Direction from Airport: 5:30 – 22:00 (except no bus at 6:00)
Direction to Airport: 5:30 – 21:00
If you have a really tight budget, you can use regular public transport.
It's the cheapest option – fare is 32 CZK (€ 1).
The ride is longer and you need to know, where to transfer (take bus 119, get off at Nádraží Veleslavín station. From there you can take Metro A, which will take you to the city center).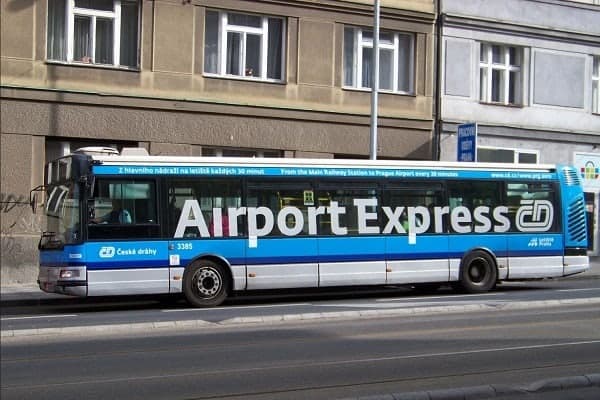 Departures and Arrivals
The official airport website shows a clear table with all departures and arrivals at the airport.
The table shows delay information and you can search departures and arrivals by flight number, destination, airline and time.
You can also track your flight with SMS or E-mail info.

Car Rental at Prague Airport
All major car rental companies operate at the Airport. It's usually the cheapest to rent a car directly from the airport because the main offices and car parks of most car hire companies are located in the airport area.
Manual transmission cars are cheaper than automatic.
Fuel policy is "Full to Full" – you get a full tank and should return full tank.
Mileage is unlimited.
Fuel price is around 32 CZK (€ 1) per liter.
Fuel is usually cheaper outside of big cities and on smaller roads. You can download mobile app Mapy.cz, which will show you fuel prices nearby.
Driver must be at least 19 years old and rental is much more expensive for drivers under 21.
If you intend staying less than 60 days, you do not need any special driving license. You may need an International Driving Permit (IDP) over 60 days.
It's best to search at Rentalcars.com to find the best car rental rates at the Airport. They will compare the prices of all rental companies operating in Prague.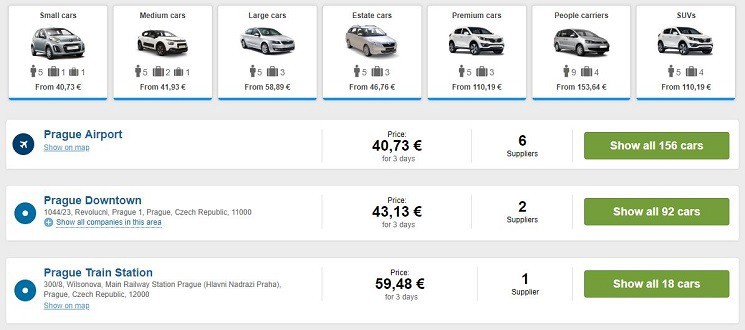 General driving rules in the Czech Republic
Zero alcohol tolerance. Czech police are strict and they often check drivers especially during night time (fine can be around 5000 CZK (€ 206)
Lights always on – all new cars turn on lights automatically.
Speed limits are:

50 km/h (31 mph) in urban areas
90 km/h (56 mph) outside the town
110 km/h (68 mph) on expressways
130 km/h (75 mph) on highways.

When turning at junctions be very careful, as you get a green light, the pedestrians will also get a green light.
You have to give way to pedestrians at a marked crossing place.
Prague Airport Hotels
Courtyard Prague Airport – (2 minutes from the airport). 4-star hotel located directly at the airport between terminals 1 and 2. No shuttle is needed, the hotel is a 2-minute walk from both terminals.
Holiday Inn – (5 minutes from the airport) – another 4-star hotel located 300 meters from both terminals. Free airport shuttle available 24-hours, upon request via hotel reception or free intercom near Exit D from both terminals.
Penzion V Maštali – if you prefer budget friendly and Czech-style accommodation, choose this amazing 3-star hotel located 3km from the Airport. They provide airport shuttle for a little extra surcharge or you can get there by direct 10-minute public bus line 319 (get off at "Kněževes, Stará hospoda" stop).
Accommodation in Prague city center
If you prefer to stay in Prague city center, we recommend Old Town Apartment Konviktska directly in the city center (5-minute walk from Charles Bridge) with a great owner and the best reviews. Book right now, because it's popular and usually fully booked early.
Another great option is MOODs Charles Bridge.
If you prefer a cheap hostel, than go to The Republic Garden with a great location and good reviews.
Sleeping at Prague Airport
It's possible to sleep directly at the airport.
Airport is open 24 hours.
Be prepared for security guards to check your ID and boarding pass – otherwise, you'll be asked to leave.
Could be quite cold, so bring warm clothes.
Lights are bright, so bring an eye mask.
More info here.
More Czech RepublicTravel Tips
Check this video – honest guide about Prague Airport:
Share this blog post for your friends.
FAQ – frequently asked questions: